Benefits of mobile learning
Mobile learning advantages and disadvantages
Could our lives move to the internet even more than it is today? In the era of the pandemic, we observe a constantly growing interest in e-learning solutions, which has become a natural phenomenon of the situation in which humanity finds itself today. Let's find out what are the benefits of mobile learnig and what disadvantages can we find in this method of learning.
What is mobile learning?
Mobile learning is nothing more than conducting classes via the Internet, connecting with students through dedicated applications. In the current situation, many areas of business not covered so far have been forced to move to the online world. Many of our daily activities have taken on a virtual robe – regular meetings with friends over beer are held via messengers, and we even watch concerts in the form of a stream.
On the example of the US, one of the key areas that had to adapt this behavior is the area of ​​education. Already in 2017, about 77% of American corporations used online learning. However, 98% planned to include it in their program by 2020 (source). Previously quite popular in the hobby sphere, now also in school and professional, virtually all areas of our lives that are related to education can benefit from mobile learning solutions and convince to learn even those most reluctant to deepen their knowledge. Today's situation means that not only the area of ​​school education is convinced about the value of e-learning platforms.
Let's focus on benefits of mobile learning and some disadvantages of it.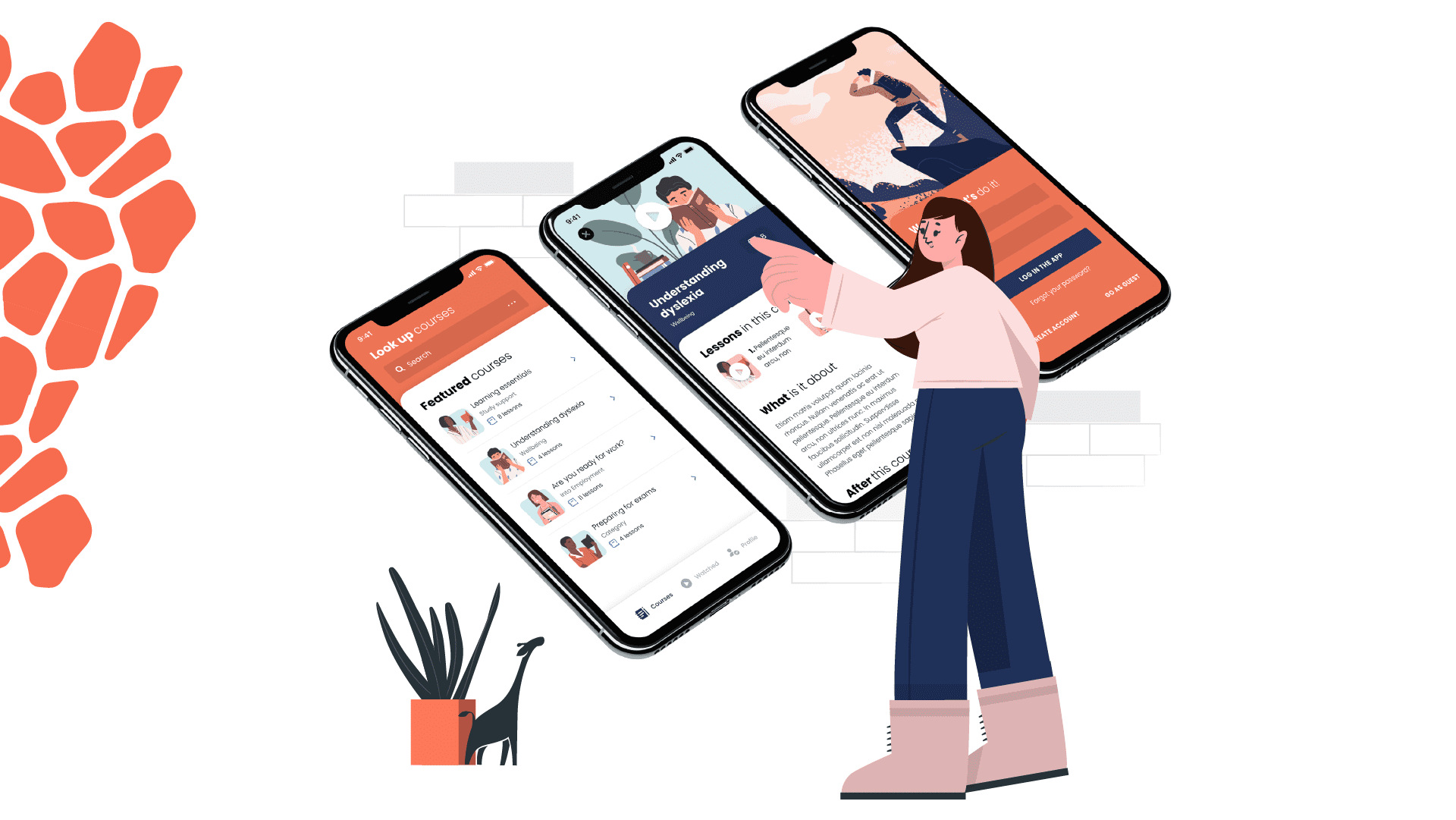 Benefits of Mobile Learning
E-learning, initially accepted with some reluctance, gained great recognition among lecturers and students. Undoubtedly, it is an area that is developing tremendously and is conducive to people who use it. If we think about mobile learning advantages and disadvantages, we can find a decisive advantage in benefits.
E-learning means cost reduction
The online training system reduces many costs that would normally be associated with it. Let's take, for example, organized training trips. Here, we reduce the costs of traveling, renting a room, study materials or gastronomy. In addition, e-learning is ECO, in opposition to outdated training methods where updating and reproduction of learning materials is expensive and time consuming. Online training platforms allow you to update important text packages and lesson plans quickly and easily, and because they remain online, we don't waste precious resources unnecessarily and save on printing.
Considering the savings that the company can see after implementing the online employee training program, ROI will be one of the most appealing benefits for companies.
E-learning is convenient and flexible
One of the key benefits of mobile learning is that employees have the opportunity to participate in online courses from anywhere with internet access. This eliminates a lot of energy spent on coordination, where and when the course will take place, and more importantly from a civilization perspective, thanks to such solutions, students are much more likely to return to their daily educational duties.
Quizzes, multiple-choice tests, adapted in an encouraging design are solutions on which to a large extent systems of this type are based, and isn't it by chance what we liked the most in school? Automated notifications of arrears and endless tasks, appearing on the screens of a monitor or smartphone are wonderful solutions for those more forgetful. We can go back and stop the course we do online at any time, we can also choose from it the issues that interest us most.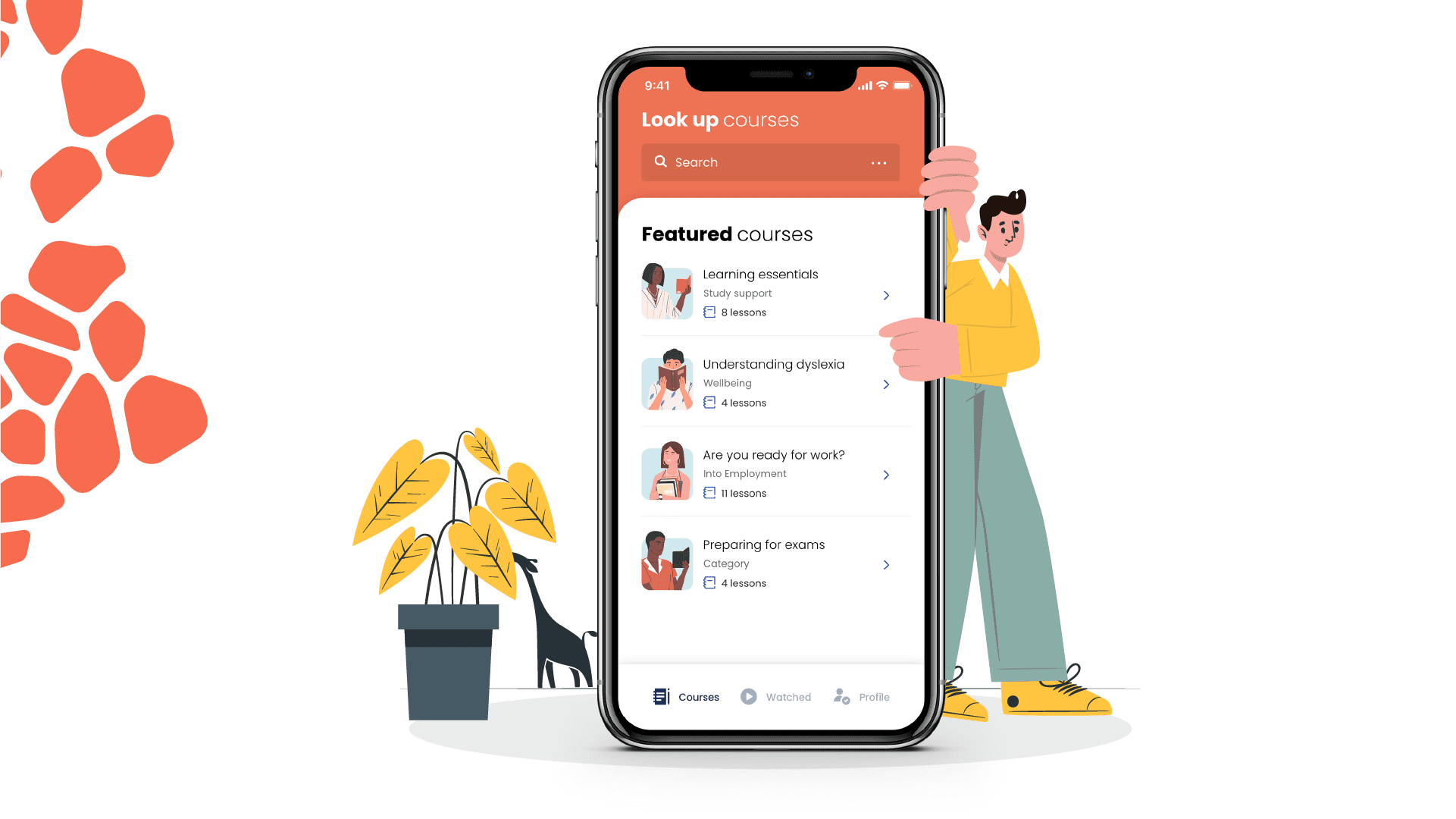 The main disadvantages of Mobile learning
Of course, as with any area where people work, remote learning also has a few downsides. You have to pay attention to them to be sure what you decide on when you want to create your own mobile application. However, if you think deeper about mobile learning advantages and disadvantages, the disadvantages do not outweigh the benefits of mobile learning. However, let us note them.
Loss of social skills
The biggest disadvantage of distance learning is the lack of contact with a physical person. Everyone hides behind turned off cameras, preferring to display photos or pictures prepared by e-learning applications instead of their faces. People, especially young people who should develop their social competences, need contact with others to grow, learn certain behaviors and culture, gain knowledge about the world and how it works. They will not be able to gain specific social skills communing with others only through the screen of a phone or computer.
Moreover, shyness increases among people. It is much easier to ask about something or report a problem to people you know and see on a daily basis or at least regularly than to speak from behind the monitor without being sure that you are not disturbed and that you are well heard (sometimes the equipment refuses to obey)
Lack of motivation and self-discipline
When learning remotely, it is more difficult to stay motivated and disciplined. A large number of stimuli around us makes us easily distracted. It is not easy to focus on the topic taught when you have such easy access to much more interesting Internet sites providing entertainment or games. We often check social media notifications, e-mails and play games while being in class. Sometimes checking the weather seems more interesting than listening to the lecturer. Besides, it is difficult to stay disciplined, learn and prepare for the next classes. Not every course participant has as much motivation to learn and self-discipline, especially when no one is in control.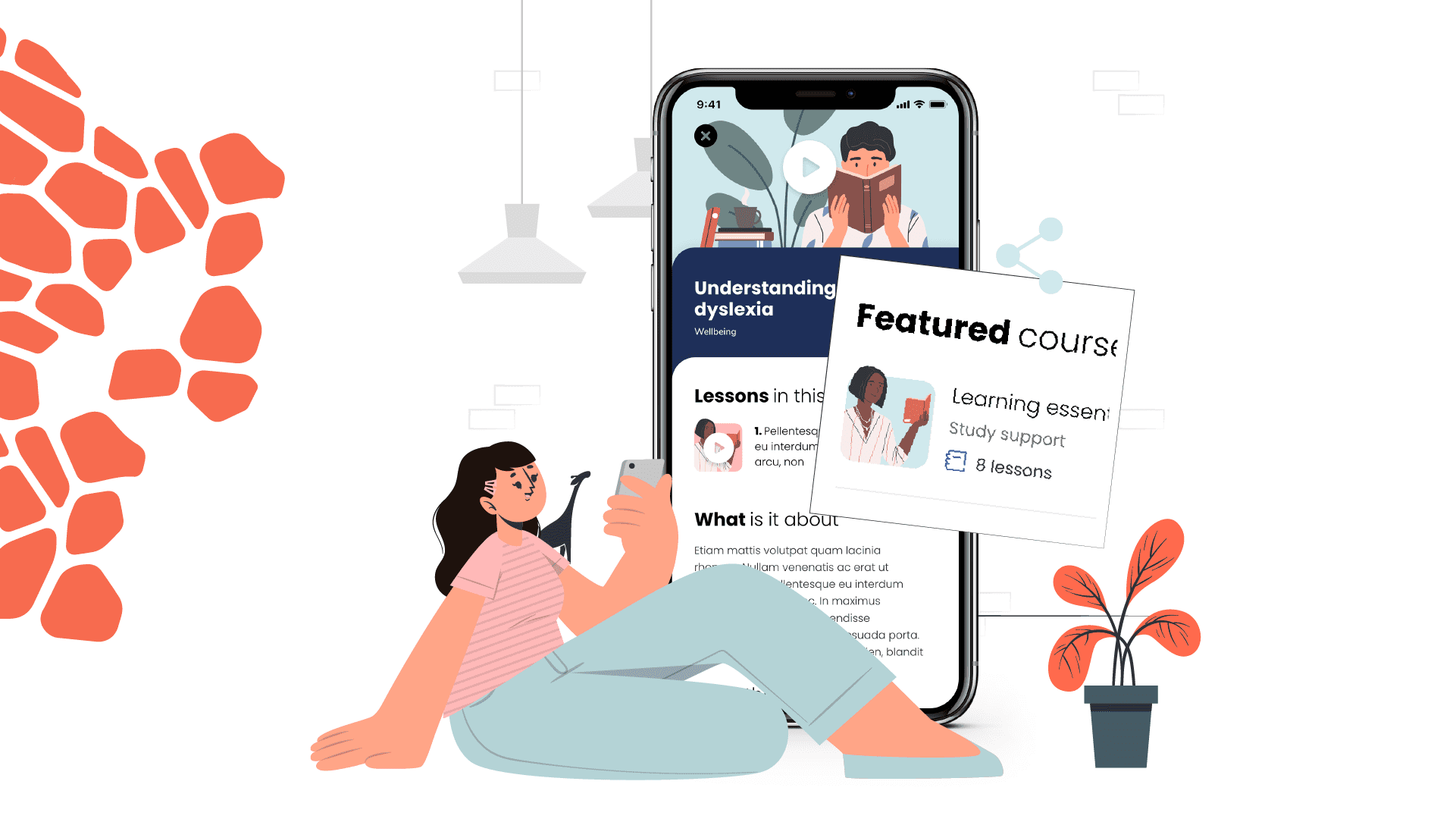 Importance of mobile learning
Platforms give the opportunity to send feedback on training in real time, ordered in the form of clear headings. Management does not have to spend time drawing conclusions and analyzing results, but receives a ready set of statistics. On the other hand, employees can also get real-time feedback during online training. More benefits of mobile learning in terms of management? No manual assessment of classes. If you want to include quizzes in your training, all course authors must provide the correct answers, and the learning management system can automate assessment.
We all know that referring to messy handwritten notes made during training sessions is not the most effective way to preserve information. Online training helps to completely remove paper from the equation. E-learning materials are stored online so that employees can access important resources whenever they encounter a question or difficult situation. And really, isn't that what training is about?
Mobile learning advantages and disadvantages – conclusion
Today's technology gives us great opportunities to create interactive courses in the form of fun and engaging training courses using movies, interactive slides and even games. These intriguing courses lead to better results, helping employees retain more information. Not everyone learns in the same way. Although the course material is consistent for all users, e-learning allows each student to control the pace of the course. Due to the flexibility offered by e-learning, users can also take a course in an environment that is more conducive to absorbing knowledge.
We still have to wait for specific statistics, but we already know that platforms are a very profitable and effective solution and more and more areas of the economy are beginning to convince to them. Many companies and institutions in the crisis have been forced to go for proven, but on the other hand, new solutions for many others. All we have to do now is watch the trend.
If you think about transferring your educational services to the mobile sphere, you've come to the right place. Make an appointment online, we'll be happy to help you create the perfect training product to suit your needs.
If you want to see our e-learning applications, check out our portfolio.