To be or not to be? Turn the crisis to your advantage with the application.
Crisis, slowdown, threat, uncertainty, fear. These are the problems that business has to face from the beginning of 2020 and, looking at the disturbing data coming from different parts of the world, they will stay with us for longer. What opportunities and threats are associated with this difficult time? How to cope with a completely new, unexpected reality? Try with your own mobile application.
Many studies and publications have already been written on this topic, containing golden business and marketing tips. Apart from the substantive content describing reality, they do not contain specific solutions, thanks to which the business could actually make up for several months of losses and start working for profit. Fasten your seat belts and join us on an accelerated course in business survival during the crisis. To be or not to be – decide now.
What are your strengths? Analyze!
Where to start? From a good analysis of your business and an action plan. Without rethinking your marketing strategies and activities, your wants and needs may not be enough to succeed. So how do we plan? We start with a thorough SWOT analysis. Sounds familiar? Probably, because it is one of the basic tools that has been used for several decades which determines the condition of the business.
By assessing the strengths and weaknesses of the business, as well as opportunities and threats from the environment, we get proper material for work. We focus on eliminating business weaknesses and finding solutions that will effectively reduce the impact of unfavorable, non-developmental environmental factors. We emphasize strengths and take advantage of opportunities for market expansion.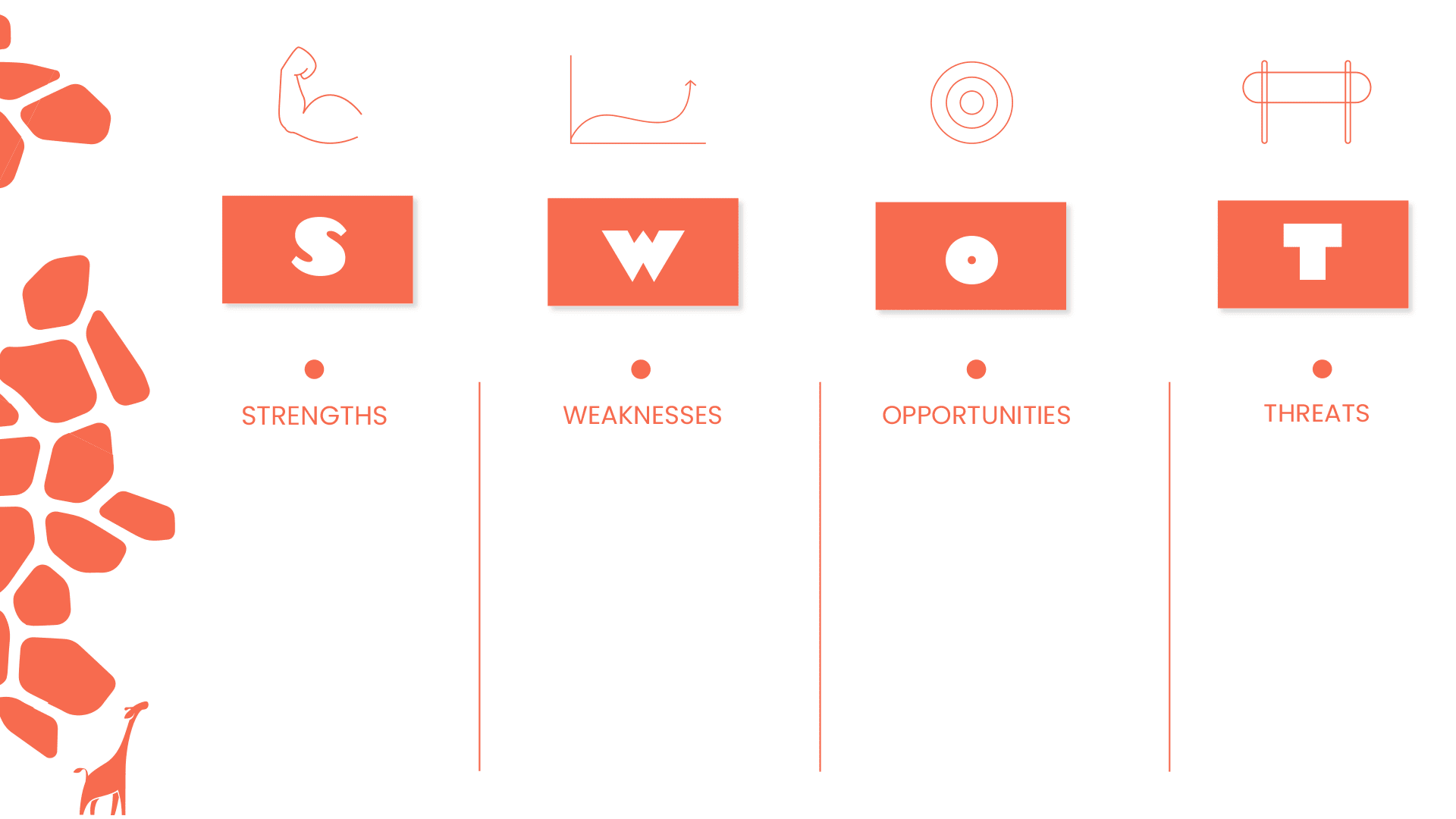 Divide and conquer! Business and marketing planning.
Once you know what your aces up your sleeve are and what opponents you are going to face, it's time to plan your business and marketing activities. One cannot live without the other, so you must remember about their connection and symbiotic action. What you create in the business sphere will always be connected with the marketing sphere. What will happen if you design a brilliant product / service, but nobody would know about it?
So, when you think about a product, start thinking about how you can promote it – by what channels, whom to address the message to, how to "dress" it so that the garment enchants the environment? To make your task easier, please find a few communication trends that will make recipients love your product / service and, above all, will be delighted with the authenticity of your message: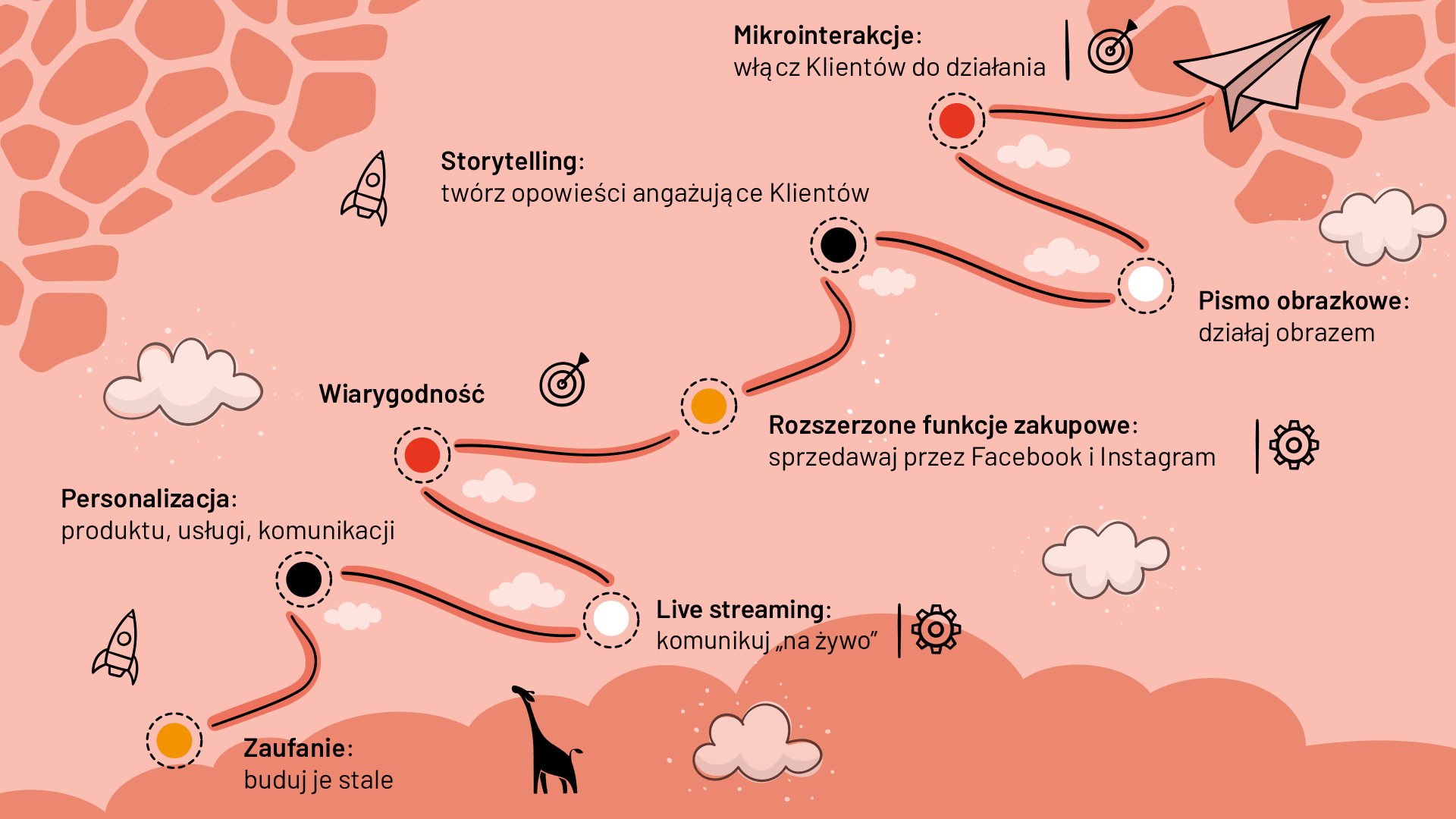 3… 2… 1… Go! Go digital.
You already know what you can do and what will require corrections and learning. There is a sketched action plan on a piece of paper or in a file, but … Did you think about placing your business in a digital world? Maybe such an idea appeared during the planning of promotional activities, but not necessarily with offering your products / services online. And this is a big mistake, because the Polish internet user grows stronger every year (today it is already 27 million users according to Gemius / PBI research and is currently a powerful purchasing force.
If we add the period of isolation caused by the Covid-19 virus and the high degree of social anxiety about health, the Internet is today the primary distribution channel for products and services. Numerous market research during the period of unprecedented economic catastrophe show, which industries are coming out unscathed at this time and will face increased interest and sales.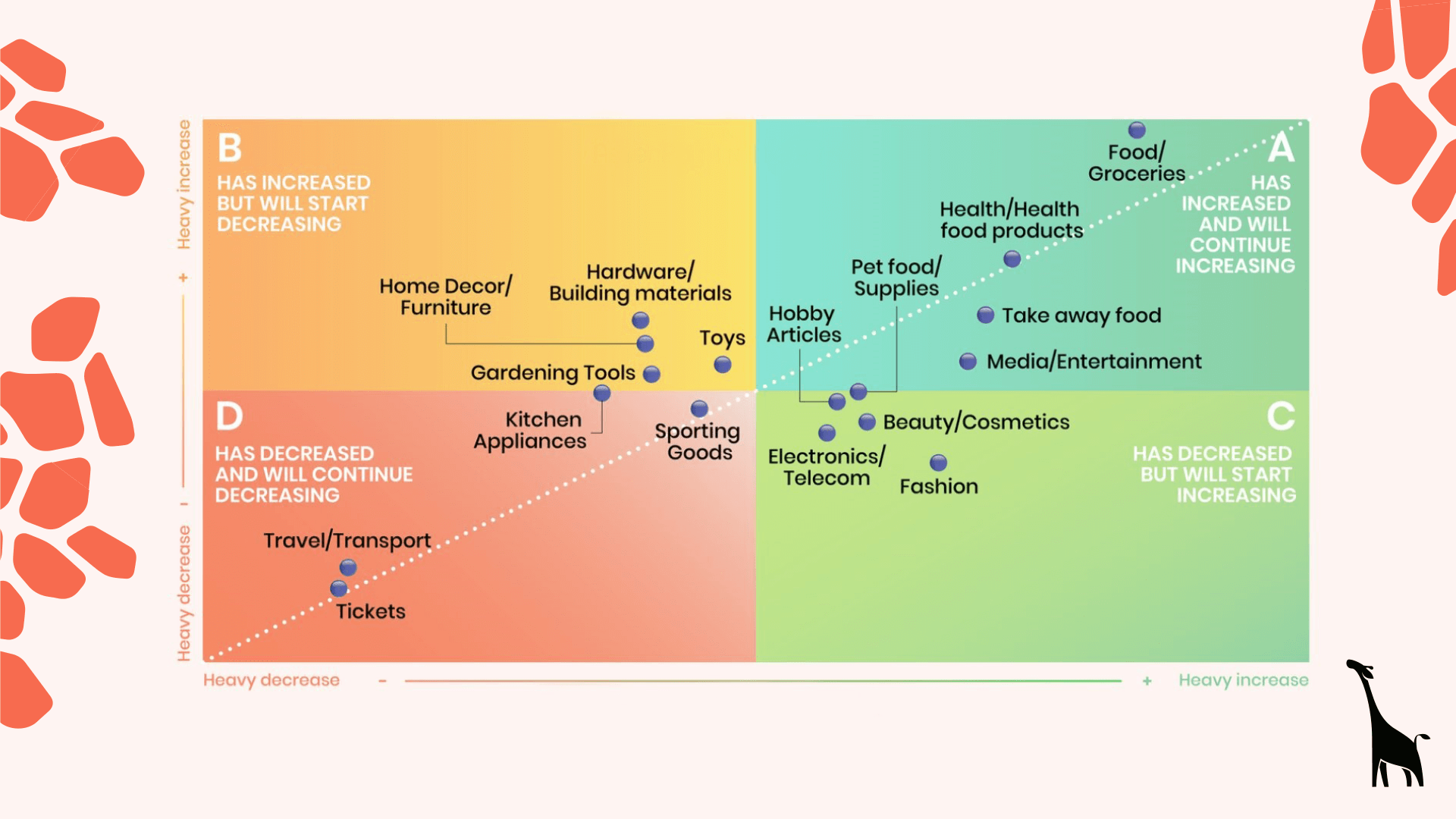 If to invest in the Internet solutions, then how and where? This question has certainly appeared in your head and we are here to help. We already know that we commonly use the Internet to organize whole days with it. At this point, you are reading this article on your laptop, tablet or a smartphone, the music application in the background makes your time more pleasant. A courier will arrive in a moment with the delivery of your purchases from an internet store. And here we come to an important information – how do Internet users use the Internet?
According to the Gemius / PBI research that we have already quoted, almost 24 million Internet users choose mobile devices, and almost 20 million actively use mobile applications! So, make use of that and introduce your company to the sphere of mobile apps to expand distribution, build a relationship with a client and work on rebuilding your profits. Applications are widely used – they can support sales channels, expand the offer of services or products, support marketing and promotional activities, create advertising content, build a durable, loyal community around the company / brand, or add value that builds the user's prestige. There are as many possibilities as there are ideas for the functioning of the application
How to get a bite of an idea? Use tailor-made applications!
If to make an App, it needs to be made to measure according to your ideas and dreams, industry needs and actions of the competition. Thanks to this, you gain an application that is different from all the others, tailored to the needs of the client who will use such a service with pleasure. In addition to the immeasurable effects of having the application, such as: recognition, prestige, modern image and strengthening the relationship with the client, you will receive hard sales data. If such a large and powerful group actively uses mobile applications, you can be sure that it will also use your solution.
When implementing your idea and constructing an application, customer behavior should be carefully traced – what they need, what they are looking for, which will facilitate their relationship with the company / brand. The next step is to answer the question: what functions should the application fulfill to guarantee your profit. Do not forget your competition and their solutions – carefully do the research in order to create something competitive, improved and unique.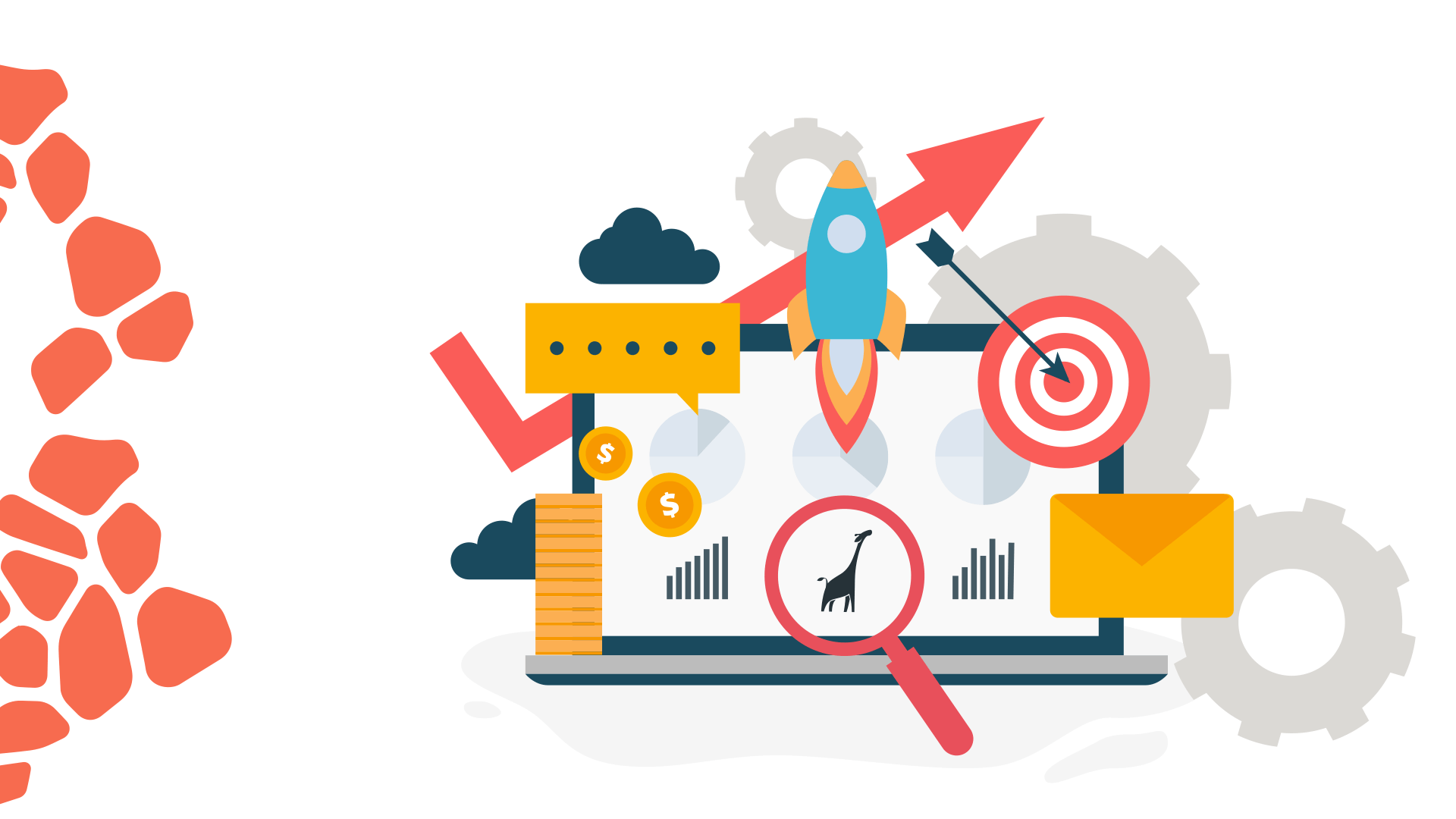 There are no impossible applications!
You already know what to look for when designing the application, but please let us show you what the possibilities and functionalities of this solution are in front of you. Thanks to the perfect fit, your mobile tool will be tailored to your needs, you have no limits! Applications allow for the impossible: communication regardless of time and place. They bend space-time like a true Jedi warrior! In what processes can you use them so that the Force is always with you?
Mobile applications are an excellent solution that will be perfect for the management process in any type of enterprise, automating business cycles. Thanks to tailored functions, you can manage the team, control the time and place of work, coordinate and distribute tasks. This is an extremely interesting solution, especially for companies operating "in the field", whose employees do not have a fixed time and location of work.
Your application can be purely commercial and can be a sales channel for products or services. This comfortable solution will provide you not only with a modern and prestigious image, but also broaden your audience – shopping with a smartphone in your hand is more convenient, faster, and reduces direct contact. On the basis of a mobile e-commerce solution, you can build a loyal audience by creating a community focused around your company and your brand. Thanks to marketing and promotional offers, you will create a group of customers who will stay with you for longer.
Mobile solutions are an ideal tool for developing the entertainment and health control sector. Thanks to such applications, we can have a real impact on our well-being, observe what has a positive effect on the body, and what clearly harms it. It is also all the solutions that allow you to stay in shape regardless of the circumstances, caused for example by the Covid-19 virus.
Perhaps we will not use the gym or fitness classes in our favorite sports club, but at home, the fitness application will encourage us to do it. Entertainment? Who doesn't like to sink into their favorite music or book? Maybe a game or an audiobook? There is something for everyone! What if you could combine the entertainment function with your company's activities? The perfect recipe for success.
There are as many possibilities as there are your ideas! Each business requires an individual approach, understanding its needs, problems and gaps, which, if managed properly, can turn into the strengths of the business. To make it easier for you to work on your application, take a look at the guide on how to build such a solution and use our help, we will be happy to create something giraffistic for you… we mean fantastic!
Build your giraffe mobile application with us! Let's talk!
1, 2, 3 – build the application you! Mobile application in 4 steps.