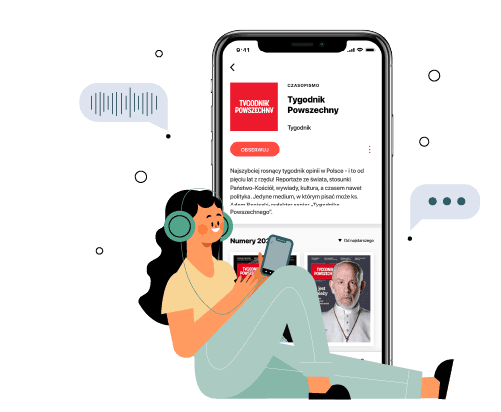 Radio Station App Development
Having a smartphone means having the Internet, having the Internet equals being able to listen to your favorite music, podcasts, audiobooks, in conclusion – you can use radio applications. Sounds are with you all the time, sometimes you don't even know you are surrounded by various kinds of music. Now think about having your own radio station app – what would it help you with?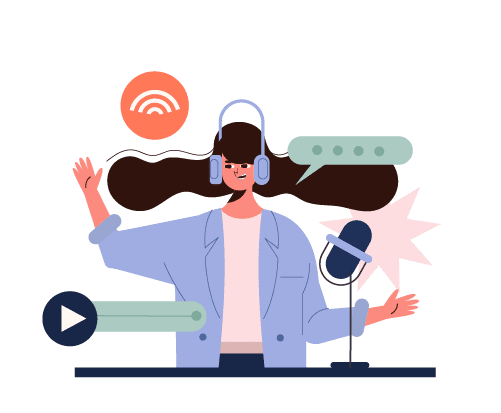 Radio Station App Development Solutions
Nowadays, every smartphone owner uses some application that allows him to listen to music, podcasts, audiobooks. We cannot imagine a day without our favorite singer, lector reading our beloved book or podcaster. Such an application will help you find your favorite artist from years ago, transfer you to your holiday memories or allow you to expand your knowledge on various topics. There are no restrictions for such applications – sky is the limit. 
When deciding on your own radio application, which you will create in cooperation with us, remember that we are able to tailor it exactly to your needs. We will make it compatible with Android and iOS, we will place it in the AppStore and Google Play and we will add features that will make it easier for you to make any modifications.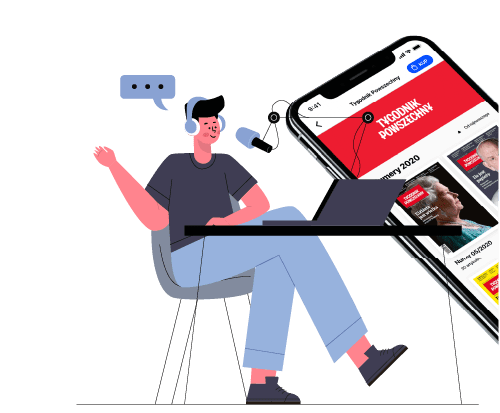 Description
What else, apart from the obvious, can the Radio Station App Development offer us? It will be, for example, creating your own playlists, sharing your favorite songs with friends, watching what your colleagues are currently listening to. The application can also display the latest songs of your idol and inform you about their upcoming concert. Based on your musical choices, it will suggest who else is worth listening to.
An application designed to your needs should have unlimited possibilities. Of course, it would provide the user with the obvious – playing music, listening to podcasts, audiobooks, reading articles. What else could it have? News, weather forecasts, information about upcoming events, but also things that you would like to convey to your client. The application should be intuitive, able to change the background, adapted to the user's tastes and needs. After all, this application is to serve you and you will enjoy using it.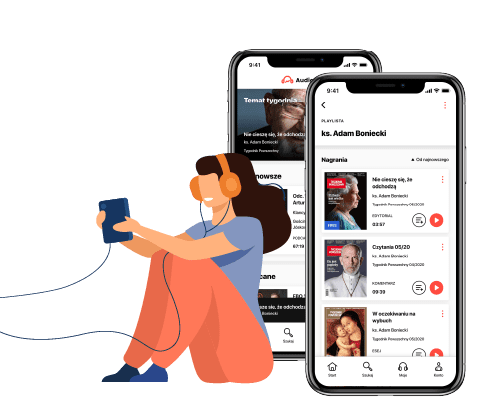 Check out our apps
Our specialists will help you create the application you need, adjusting it to your needs. We have an experienced, creative team that will do whatever it takes to meet your expectations. We have experience in developing applications for Android and iOS platform, as well as a web version. We have created many applications supporting businesses on several continents. We offere a wide range of services: CMS, CRM, ERP and API, mobile applications, websites, web platforms. If you are interested in the products we have created, check out our portfolio. You will see that we have extensive experience in creating various applications that can satisfy the most demanding customers and appeal to the user.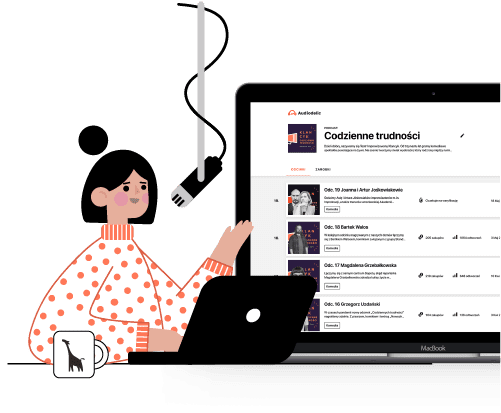 Price list
It is impossible to clearly define the costs of creating Radio Station App Development. Everything will depend on many factors. You have to take into account the number of functions that the application is supposed to have, the complexity of the project or the time in which the application should be created. Once we know your guidelines, we will be able to determine the costs and time needed to create the perfect product for you. We create everything with our clients and their expectations in mind. Let us know what you need and we will create it for you.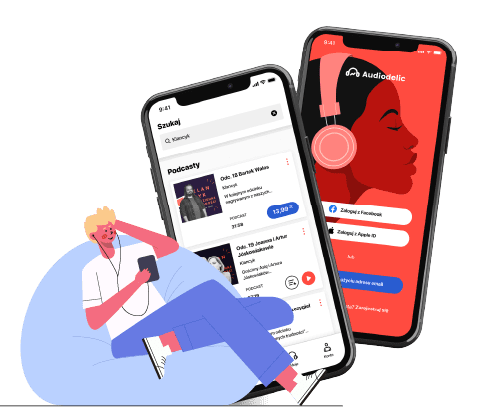 Our recent projects
When it comes to our projects related to Radio Station App Development, the Audiodelic Mobile App is worth paying attention to. It is a product intended for listening to newspaper articles. With this application it is possible to find thousands of current and archival articles recorded as podcasts. The listener has direct access to columns, reports, interviews and essays. Moreover, the application is completely free for the blind. It was very important for us to make it easier for people with disabilities to fully access the listening app.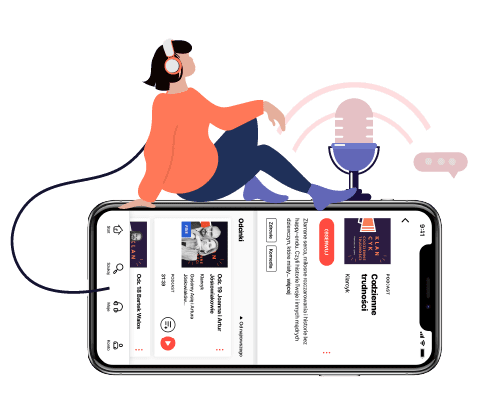 Contact us!
If you are looking for a company that will create the right product that meets your expectations in a professional and transparent way, please contact us. We will be happy to help you. Let us know about your expectations and we will certainly find the right way to meet them. Use any form of contact: write an e-mail, call us, fill in the form on the website – we are waiting for you.