Ionic framework – build a strong hybrid app
In the process of creating cross-platform applications, the Ionic framework is a strong player. In this article, we want to introduce you to the strengths of Ionic, so you can create a truly solid hybrid app. Android or iOS platforms, as well as a web app – all you need is one code base and your development team will create apps that give you a high-quality mobile experience.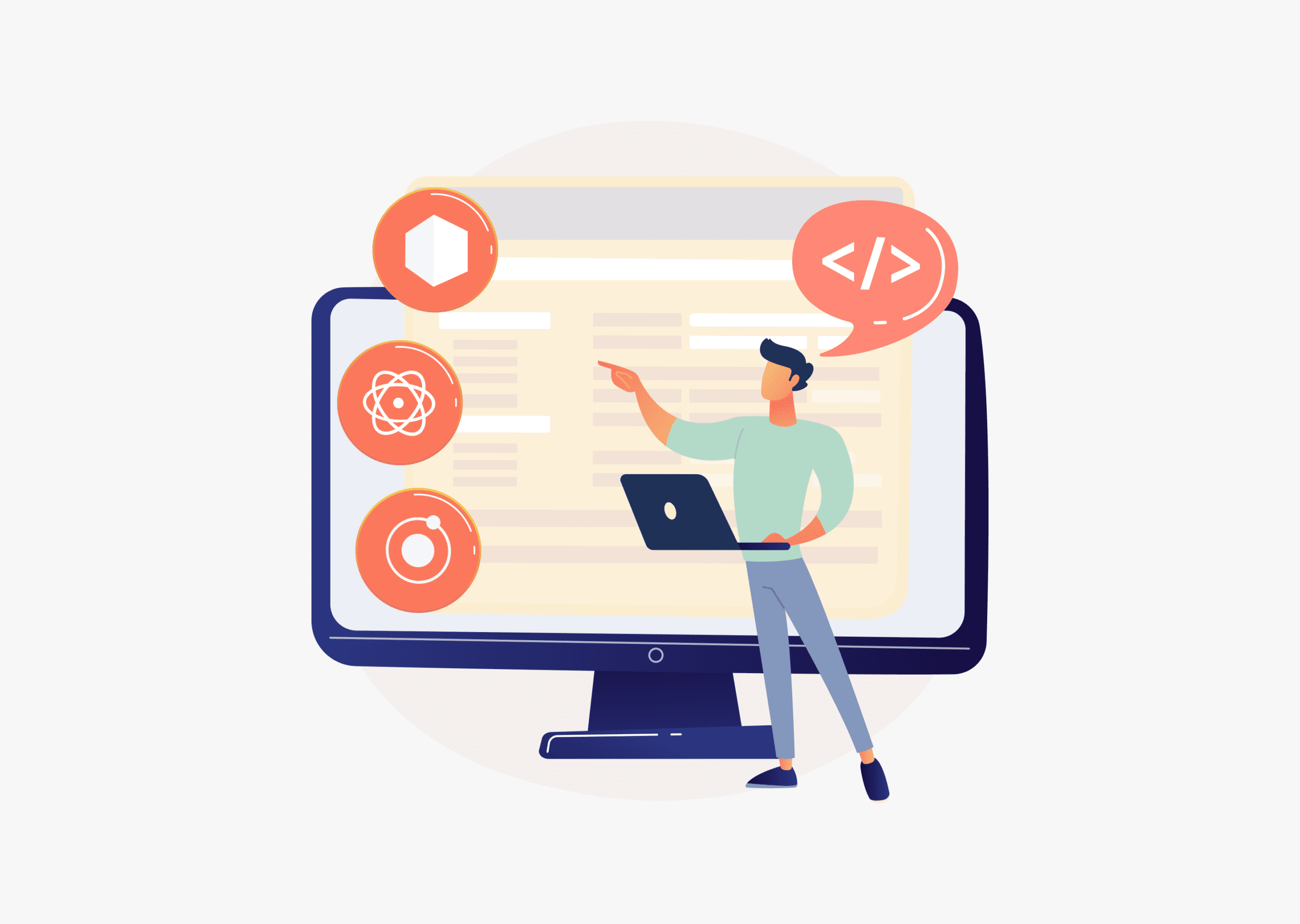 Learn about features of Ionic to build solid hybrid app
Here are some features that position the Ionic framework as a strong player in developing cross-platform applications:
Cross-platform apps: with Ionic, you will build an app that runs seamlessly on iOS and Android platforms and web browsers, without having to develop it separately and independently in each of the mentioned environments;
Library of ready-made UI components: The Ionic framework offers a number of ready-made UI components that maintain stability and consistency on each platform through which the user will open the application;
Strong support for React and Angular environments: Ionic is strongly integrated with the aforementioned frameworks. This means that developers who use it have extensive access to the tools, libraries, and communities of both frameworks. By choosing to work with Ionic, you have a number of rich JavaScript-related components to use, which enable you to create a strong and scalable application.
Fast application development: The Ionic framework allows you to apply changes and fixes in real time, such as live reloading, which allows you to work smoothly and reduce developer time.
Cordova and Capacitor: when developing hybrid applications with Ionic, the eagerly used Cordova and Capacitor frameworks, enable the application to take advantage of the tool's native features through plug-ins. Thanks to them, the application user gets a satisfying and responsive experience, not far from the native applications.

When to choose Ionic? Some ideal Use Cases
When comparing Ionic with other tools designed to build hybrid applications, such as Flutter or React Native, you may wonder how our framework stands out from them. The selection of the tool that developers use to build websites and apps is driven by the design specifications, which are agreed upon between the company and its client.
So when might Ionic prove to be a hit?
Ionic may be a better choice if:
Web technologies your team already knows: If web development in HTML, CSS or JavaScript and familiarity with the Angular framework are your team's strengths, working with Ionic they can leverage their knowledge and experience.
Ionic framework is a good choice if you plan to build an app that is not highly advanced and does not require incredibly high performance. You may find it useful to build hybrid app with Ionic, where it runs in a web view, and still has access through plug-ins to the device's native features.
You want to save time and money: Ionic uses a ready-made and really rich ecosystem of user interface components, so development of the product should happen efficiently and not at too high cost.
Choosing between available tools for building cross-platform applications the right one, precedes the recognition of what we really expect from the application. How the final product should ultimately look and run, and which framework with its features and capabilities will best meet the expectations and design requirements. Each of them has many advantages, as well as some limitations. The Ionic framework discussed in the article maintains its strong position in building hybrid applications, hence our vote for it and its development in the future.